Vincent Clare was born George Clare, after his father, in Birmingham in 1856 but later changed his name to Vincent Clare and signed his paintings Vincent Clare to avoid confusion with his father George who was also a painter in very similar subject matter.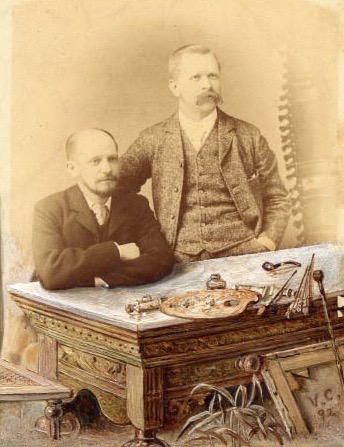 It would be  likely that any artistic training Vincent had was from his father George. It is known that George Clare was living and working in Birmingham at this time as Oliver, his eldest son, was born in Birmingham in 1853 and Vincent was living at 185 Kings Road, Ladywood, Birmingham according to the 1871 census aged 15.
Vincent, aged 15 is noted as living at 185 King Edwards Road, Ladywood, Birmingham with parents George and Elizabeth Clare. Later in 1881 he was living at 11 Earlstree, Devonport Road, Hammersmith and by 1891 he was living at 2 Springfield Cottages, Nursery Road, Southgate, Edmonton, Middlesex where he lived until he died in 1917
In 1876 Vincent married Eliza Anne Tanner of Chudleigh, Devon at Hammersmith and had five children.
Little is known about Vincent except that, like his father and brother Oliver, he painted exclusively still life of Fruit, Flowers and Bird's Nests in both oil and watercolour.
However it has come to light that Vincent had a dealer friend Alfred Edward Perrin who was also himself a talented artist who had an antiques emporium at 79 St Giles Street, Northampton and he regularly sold Vincent's paintings in his gallery/shop. As you can see from the photograph there are artworks on display in the window of his quality premises and in pride of place a magnificent large work by the then famous Thomas Sydney Cooper thus showing he was a discerning dealer who sold high quality artworks. Also shown are a couple of letters from Vincent to Alfred Perrin regarding artwork in process. A rare opportunity to glimpse into everyday life between artist and dealer. Also shown is a photograph of Vincent standing by his dealer Alfred Perrin at his desk. This would have had to have been a specially planned photograph by Alfred Perrin as it was a big and expensive job to set up lighting and get a photographer in for a special joint photograph at that time. He must have thought a lot about Vincent and his work to have gone to this much trouble.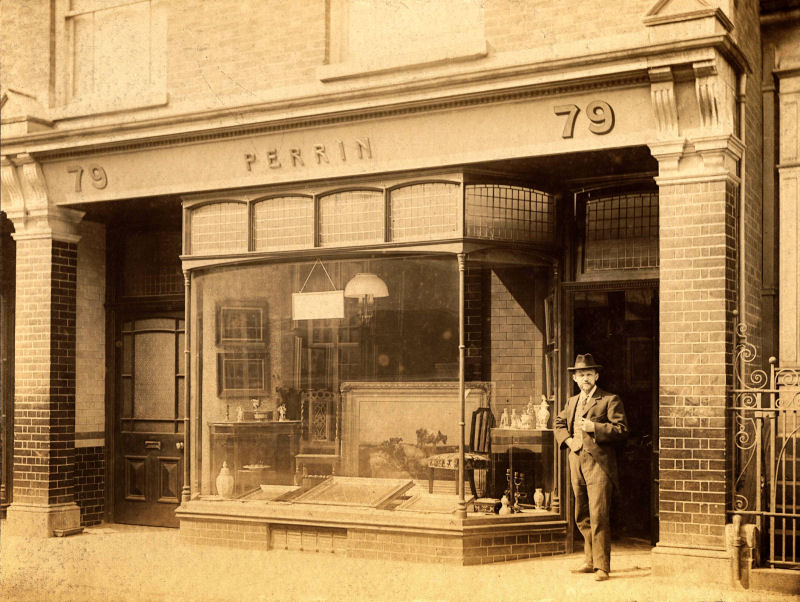 Alfred Perrin's Shop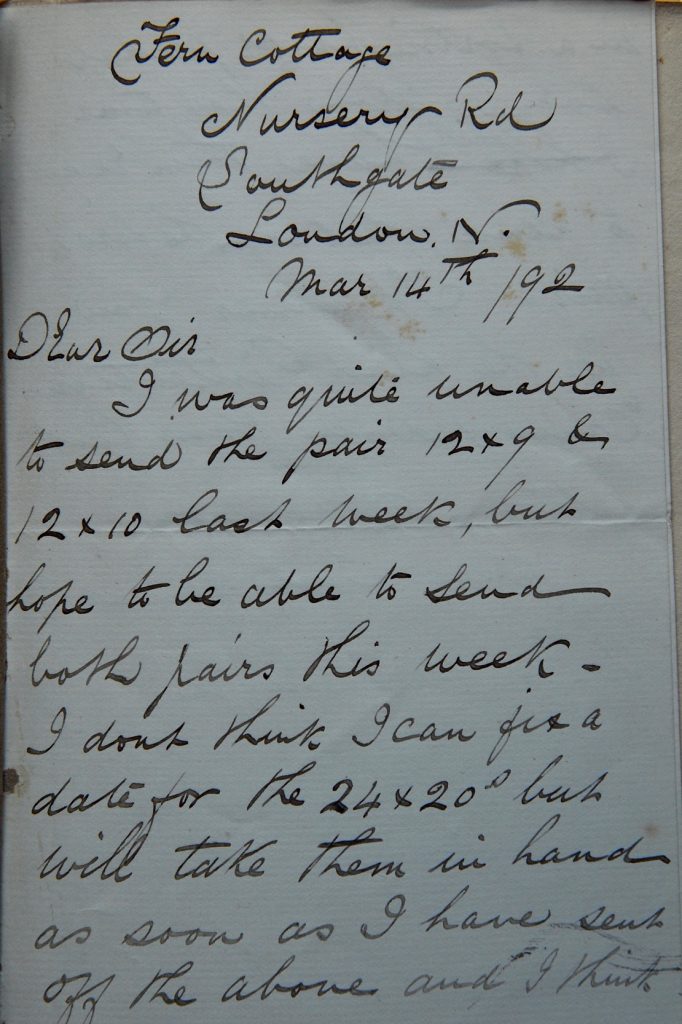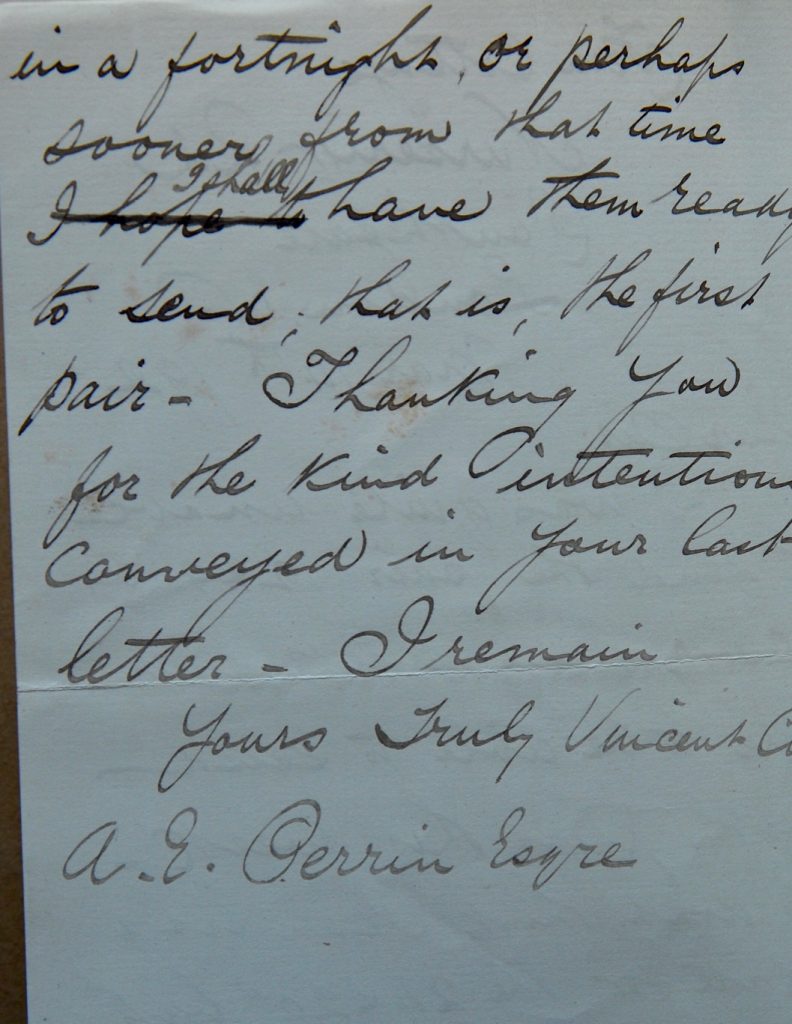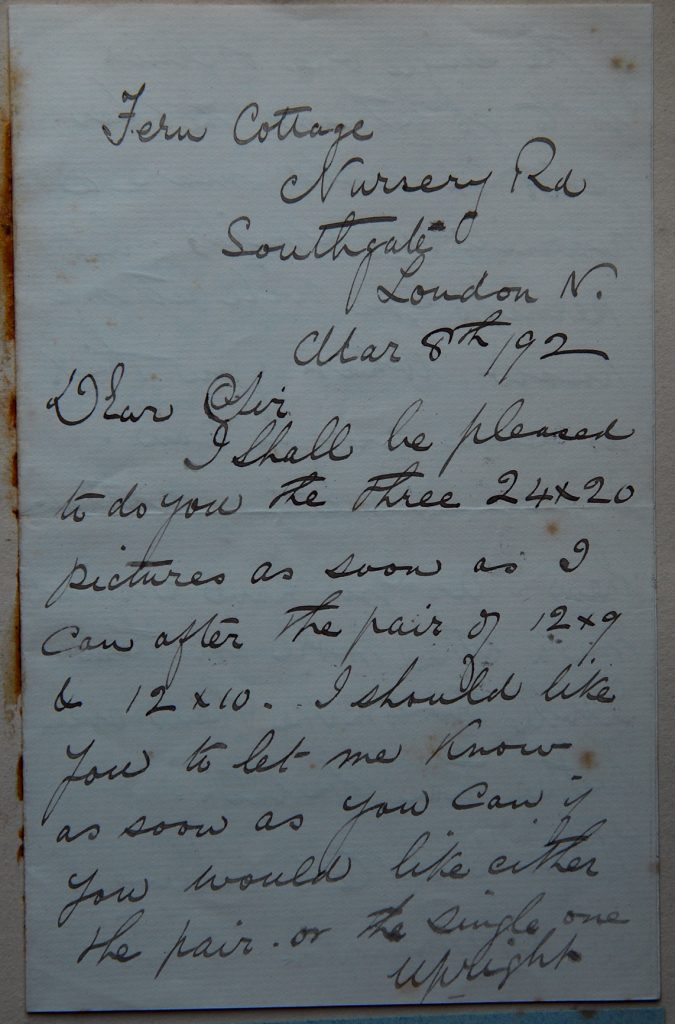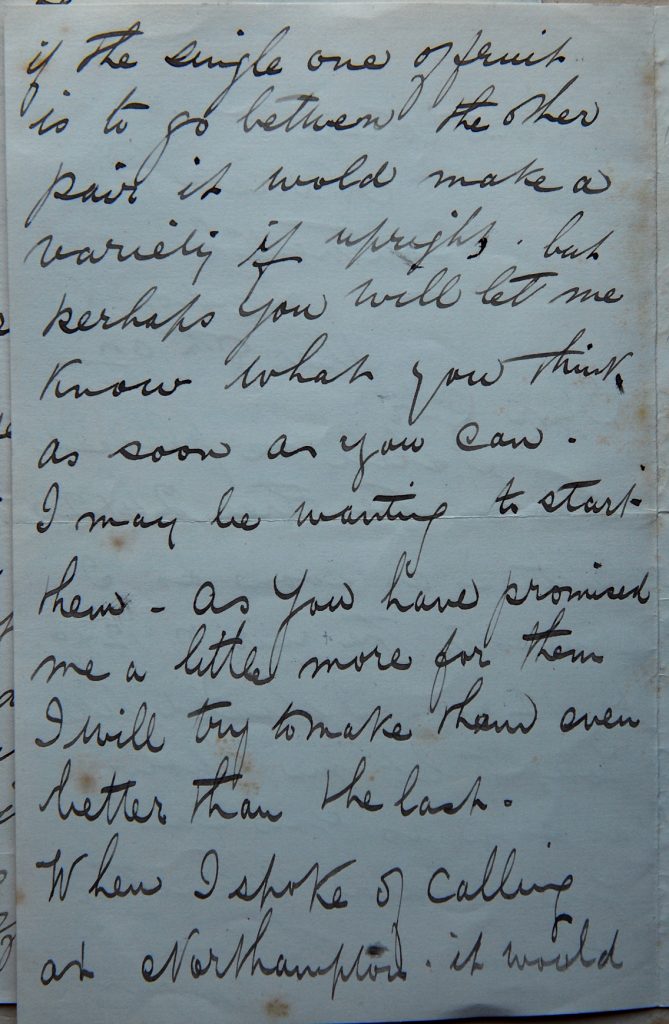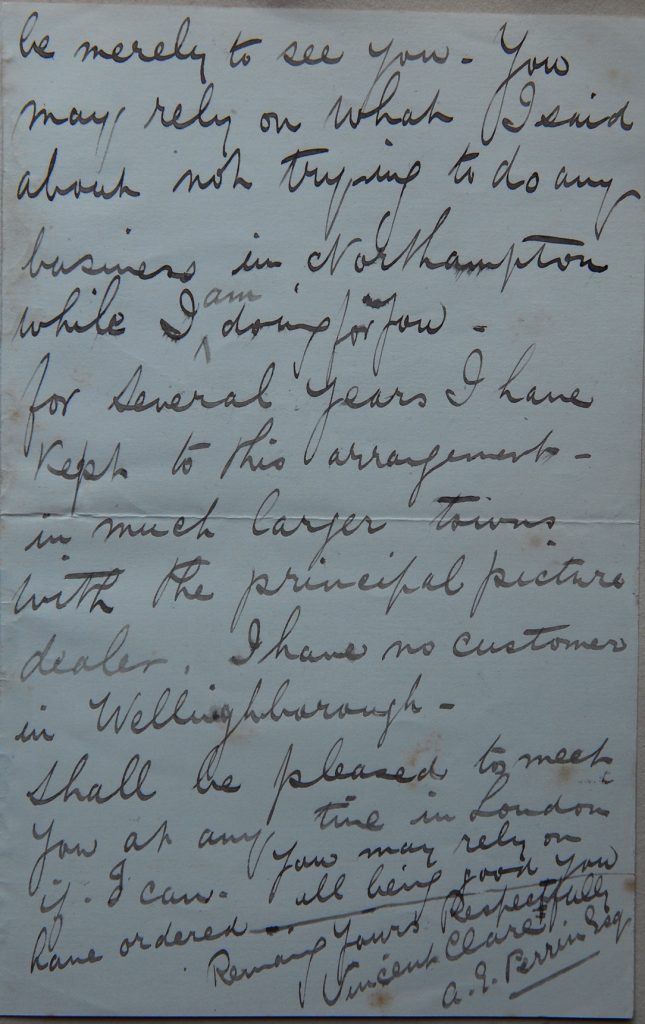 Although very similar in subject matter, Vincent's technique was never so fine and detailed as that of his brother and father. His palette was of a much softer and lighter colouring and didn't have the same finish as Oliver with his fine handling of bloom and dew drops on the fruit and flowers. They were much more flat and less complex in their construction, often leading into a pastel colour. Although his drawing ability was equal to his father and brother, his paintwork was not nearly as good and sometimes seem a little flat especially with his fruit. His flower and bird's nest paintings were excellent and it is these that collectors tend to go for. Like his father and brother he was clearly influenced by William Henry Hunt otherwise known as "Bird's Nest Hunt".
As with Oliver Clare, Vincent's work is very popular in the United States possibly as a result of Oliver's visit there for four years from 1886 – 1890.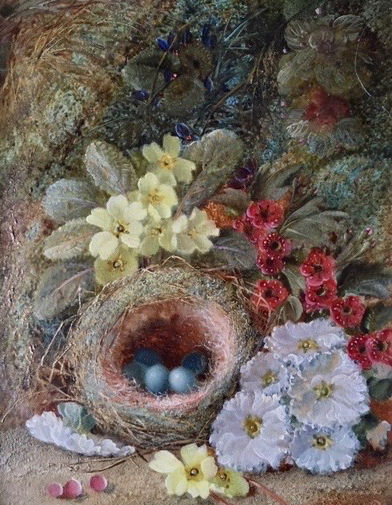 He appears not to have exhibited widely in the principal exhibitions having shown only 3 works at The Walker Gallery, Liverpool from 1888 – 1897. It is likely he would have shown work at The Royal Birmingham Society of Arts with Oliver who was a regular exhibitor but there is no definite proof of this. Quite possibly he had other dealers besides Alfred Perrin in other towns around the country which he could easily visit by train and carry unframed work in a folio thus not needing to exhibit in the larger exhibitions.
WORK IN PUBLIC COLLECTIONS:
Northampton Museum and Art Gallery
Rotherham Heritage Services
Clifton Park Museum
Leon Suddaby
Copyright 2018
All rights reserved